The Six For Sunday prompt this week is characters that deserve their own book.
A general theme in this list is character backstories that I wish we got to see more of (especially in fantasy novels) because I'm a downright sucker for a good backstory, and a lot of the time we're only given a brief summary or events alluded to with many unanswered questions, which can often be both a good and bad thing. However, here is my list without further ado:
---
1. Kaz Brekker (Six of Crows)
Who doesn't love the angsty trash that makes up Kaz Brekker, I know for sure I do. In both of the Six of Crows books we were given flashbacks on growing up and on the Dregs, however I know I was definitely left wanting more. A lot of what happened to Kaz explains his current attitudes and actions so I think it would add a lot of character depth.
2. Rhy Maresh (Shades of Magic)
I just want more of Rhy to be honest and would a sequel probably complete me? Yes apart from the fact that it would also contain many relationship downfalls due to plot points so maybe not. Through the Shades of Magic series Rhy had one of the biggest (if not, the biggest) character developments so I'd love to see him grow even more.
3. Holland (Shades of Magic)
You can probably detect my love for the series with yet another character making this list (although all of them should make it in my opinion). I've added Holland because whilst we did earn a lot of information about his past, I feel as though he was such a complex and interesting character that he would and should deserve a book in his own right. Also, looking at The Steel Prince graphic novels about Rhy's father, I think having Holland star in his own comic would be the coolest thing ever (and give him the love and attention he deserved).
4. Atlan (The Poppy War – review)
Atlan's past was one that we were either told about or was alluded to, however due to The Poppy War being in Rin's perspective, we weren't able to see his past from his own eyes, which is an outlook that may be quite different, especially seeing his character change through the writing and progression of the novel like you see with Rin. As The Poppy War trilogy is not yet finished we may get a few more references to Atlan's past which would be amazing, but the best format would have to be as a prequel.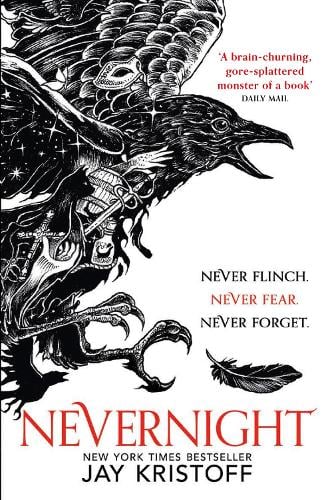 5. Cassius (Nevernight)
Cassius makes this list for similar reasons to Holland and Atlan however we pretty much get zero backstory for Cassius, unlike the other two. I've currently only read Nevernight and not yet Godsgrave, which may have more on him (though I'm not too hopeful considering how the first went) but as Cassius is such an important figure in the Red Church he seems too important to not know more about.
6. Howl (Howl's Moving Castle)
Yes, you guessed it – backstory. I'm ashamed to admit that I love this book mainly because of the stunning Studio Ghibli film which still takes my breath away when I watch it -despite having seen it a number of times now, however to my credit I have actually read the book. Howl's past is mainly alluded to in order to complete certain plot points, but I'd read the heck out of the rest of his childhood. He's a character who cycles through so many moods and temperaments so I know it could never be a dull read, although who am I kidding, I'd love it even more as a film adaptation.
---
Six for Sunday is a weekly feature created by Steph from A Little But A Lot.
---
Which characters do you think deserve a book of your own?
Did you participate in this week's #SixforSunday? Let me know in the comments below and I'll make sure to check it out!